According to the Greater London Authority, an estimated 9,500 deaths in London are attributable to particulate matter (PM) and nitogen dioxide (NO2) emitted into the air by non-road mobile machinery (NRMM). According to the most recent London Atmospheric Emissions Inventory (LAEI) site activities combined with the machinery used by the construction industry contributes 7% of the total NOx, 34% of the PM10 and 15% of the PM2.5 emissions in London. These figures do not include emissions generated by the construction supply chain.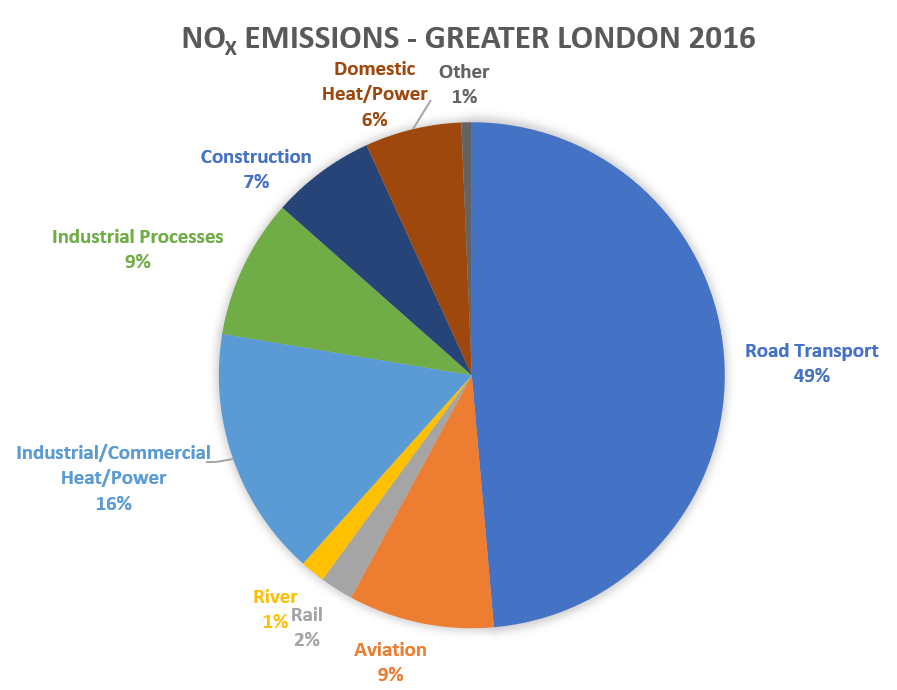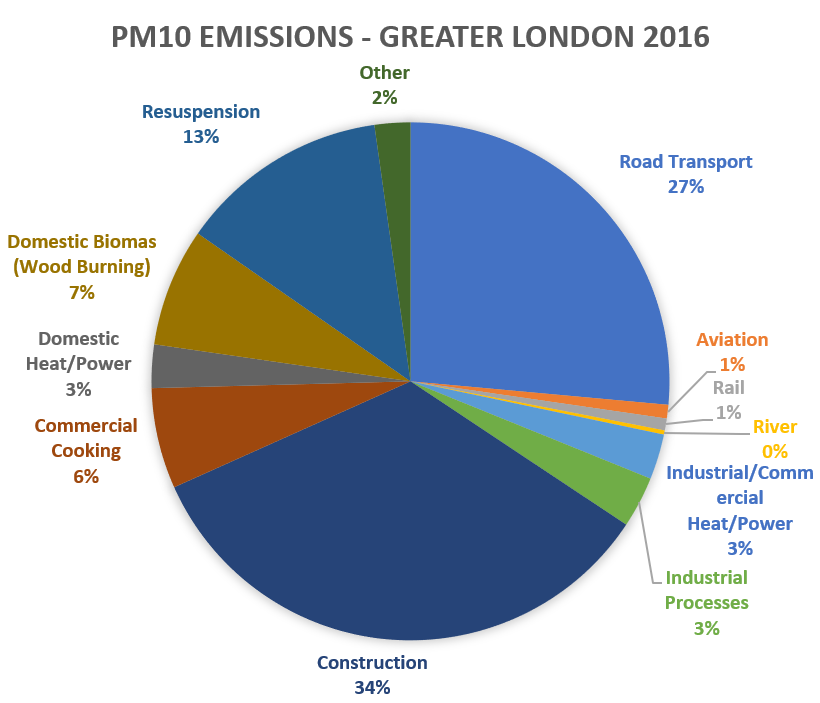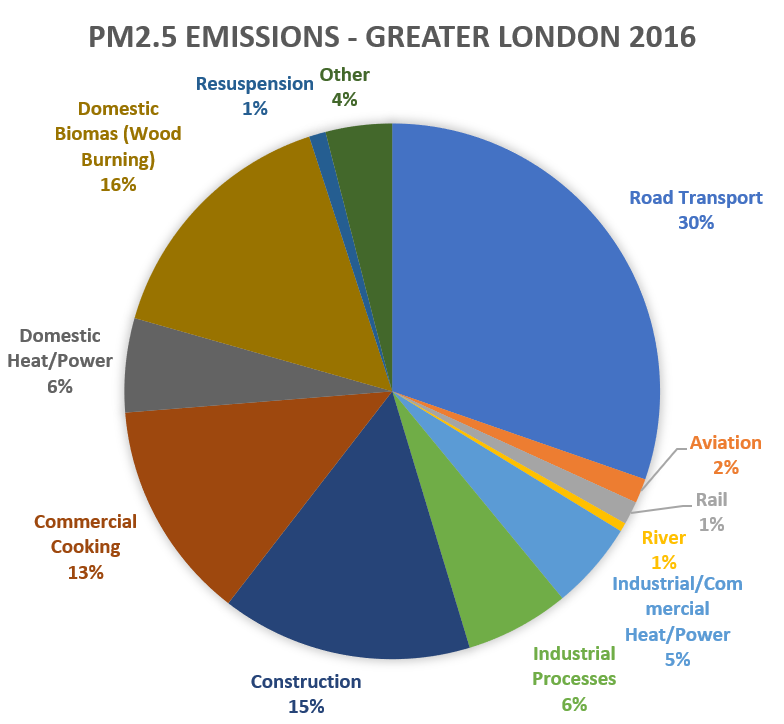 Source: London Atmospheric Emissions Inventory 2016
London is in breach of European limit values for nitrogen dioxide. Fugitive or nuisance dust, mainly from demolition, also adds to local levels of particle pollution.
From September 2015 the London Mayor introduced new standards to reduce pollution emissions from the construction industry with tighter standards proposed from September 2020 to support the London Ultra Low Emission Zone.